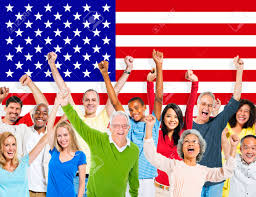 In 1986 and 1987 I went to 13 Weddings, soon after that, it seemed, there were new births every other month for 15 years. Now Baby Boomers are on the end-of-life watch. Soon, in some 2-year period (if I am lucky I suppose), I will attend 13 Funerals – the Cycle of Life will continue.
In 2010, the Census counted 74 million Americans as being Baby Boomers. Someone who was born 1946-64. It makes up almost 25 percent of Americans with current ages of folks that are 52-71. This group of Americans experienced the biggest change of traditional values in our country's history. They experienced Space Travel, the Computer world, a Music revolution, the Vietnam War, Assassinations, a resignation of a President, an Energy Crises – to name a few.
Those Boomers not afraid of transformation, have welcomed the Social Media revolution and a little computer in their pocket to keep up with an ever-changing world. Most of us remember sneaking upstairs at night to get on the house phone, to talk with our friends for an hour if we were lucky.
Our biggest challenge will be viewing Death in the next 20-30 years. A lot of friends of mine, read the obituaries every morning like it is the comic section of yester-year. First, Baby Boomers will be watching our heroes born between 1920-1945 go into failing health and then passing on into the next world. If we have not buried our parents already, we will learn quickly how to process the lives of people important to us, dying on a regular basis – sometimes daily.
Like experiencing the wonderment of birth, remembering someone life is an amazing experience. Some people fear it, I tend to jump in and swim in it. The amount of learning or re-learning is important to our development. It keeps us fresh and appreciative of our current life.
Yesterday was my parent's 75th wedding anniversary. I put out a picture of my parents and the four brothers when I was about four to my family and friends. It was a joyful response and gave people a chance to believe there was happiness and normalcy in the past, even if it was just for a moment captured by a camera. These flashes of memories are important to witness as we face the Cycle of Life.
By 2040, we will have landed on Mars, developed cures for cancer, started moving away from the coasts, have driverless cars in front of us on the highway. Generation-X will be in charge of everything with the Millennials right behind them ready to take over. Baby-Boomers will be falling off Medicare and Social Security by the millions and those of us still around will be using a walker (I sure hope they look cooler by then!).
If we enjoy the stroll, the Cycle of Life will be a great ride and perhaps land us in a great new place.