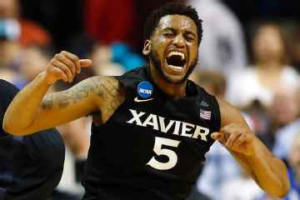 Being the best at something is all relative. I mean with 7 trillion of us walking around this planet, it is pretty hard to nail down the top spot in anything. So first, let us narrow down the competition to our country – that is still too many. How about our State, four or five million – way too hard. My County, almost a million – come on! Silver Spring, a hundred thousand – maybe. Neighborhood, much better; Family, okay, now we're on to something relative.
When you catch the disease of competition at an early age, you spend your whole day figuring out what you can win on that day. You start your early, early morning with your paper route, folding and then throwing the newspaper to land perfectly in front of the door (95% accuracy was acceptable) and trying to finish 75 houses in under 45 minutes. Then maybe as an Altar boy, later that morning at mass, you say your Latin in record time, remember to ring the bell three times at the offering and catch any crumbs during communion. In the afternoon, you memorize the American Presidents for History homework on the mile walk home and then hit the playground, where you dominate the seasonal sport you're playing, Later at a friends house you win a game of spades or a match of ping-pong before heading home. A full day getting to the 'Apex of Sports'.
As you get older, the competition grows, other neighborhoods, schools. It's much tougher to establish greatness. My peak as an athlete was in the mid-seventies when I won two County Touch Football Championships as a QB. That involved 72 teams, which was a pretty cool accomplishment considering the great competition. In the eighties, we won some division championships in Volleyball and Softball, but being at the 'Apex of Sports' have cratered since I was 25.
As a sports nut, you make the transition from individual athletic performance to watching professional sports as the way to make it back to the 'Apex of Sports'. I have had a pretty good run with DC teams from 1972 to 2002 with 3 Super Bowl wins in 5 appearances, an NBA Championship in 4 Finals, a Stanley Cup Final & an NCAA Basketball Championship in 2 Final Fours. I even got baseball back in DC in 2005 and have 3 NL East Titles in 5 years (Still waiting for a World Series or at least a playoff series win).
But things changed over the weekend. I am back baby! In the top 1% of the 'Apex of Sports' because of my one and only March Madness bracket. I filled it out, reluctantly this year because I knew Maryland had no chance to advance, but my son needled me to do it on our ESPN account, like we have done every year for the last ten years or so. The result – I am in the 99th percentile, 27 out of 32 for the first round(including a Maryland defeat that I knew was going to happen) and 12 of 16 in the second round. With 510 points out of a possible 640, there are only 186,000 people ahead of me out of 20 million players. More importantly, I have a chance to advance 7 of my teams to the Elite 8 and 3 of the Final Four. Not a likely scenerio, but for this moment in time – I'll take it!
It may not be a true  'Apex of Sports', but nowadays it's the closest I am going to get.
Update: After Thursday night action, I missed winning all four games(won 2) by five points and dropped to 97th percentile. Still better than 18 million bractateers on ESPN. Still acceptable on the Newspaper Throwing and Landing Scale!