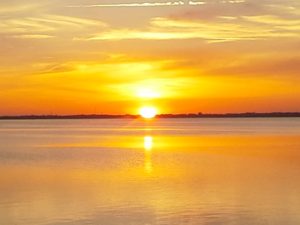 Today on March 20th at 4:30pm EDT, Spring officially begins. We have survived winter's last, best punch of snow, ice and 20 degree weather last week. It was almost a knockout, but the temperature Saturday finally melted the ice off of my north-facing, front steps. On Friday, my mail carrier had enough of scaling my K2-type steps, and decided to throw my mail on my top step, gift-wrapped with a rubber band. I don't blame him a bit. My $20 tip each Christmas was not enough incentive to do the luge up and down my five, thick-as-a-brick, frozen heap of concrete steps.
Today is ready to be Spring, as I look at my window and see no evidence of last Tuesday's mess. My dogwood, with buds extended, cannot wait to dazzle me with its' white petals and my weeping cherry has come alive, still holding back with buds that survived the cold snap of weather. The forsythia and dafodils are withering, but have done their thing by giving us beauty and early hope of Spring with their yellow flowers.
More importantly today is my wife's birthday. She is a dozen years younger than me, so I revel every time she tries to catch up to me. When she complains about her age, I need not point out, but just kindly stare with love, with her knowing that the great likelihood of her out-dueling me to be on planet longer than I, is astronomical. I am guessing, she just needs reassurance that she is the most beautiful prescence in my life.
March seems to be full of birthdays for my extended family. The last time I checked, we have a dozen or so in this month. I guess we could blame it on the celebration of love that starts with couples from the Memorial Day weekend to the Independence day holiday, when school gets out, kids graduate, families go on vacation, people go outside, more exercise, less clothing…you get the idea. Something about the outside air, cooking on the grill, drinking beer, mixed drinks, a little toke can get couples in trouble.
Today is also the 2nd month anniversary of our new President on Office. For many, the last four months have been a nightmare that has just started. Being older, I remember the JFK, LBJ, Nixon, Carter, Reagan experiences all too well. For 28 years, things went from idyllic to awful pretty fast and stayed that way for three decades. So 2 months, with an economy at almost full employment and no service men dying every week that could be in the hundreds, this is the minor leagues. War, unemployment, dirty water, no fuel, high interest rates, untreatable disease are the things to worry about. Remember if you want change, 22 months comes in a hurry(mid-term elections) and 46 months (next presidential election) is just around the corner.
Enjoy and welcome the Spring Equinox; and count how many birthdays are in March in your extended family, then you can keep an eye out for smiling faces and happy couples at the next graduation party in June.